Durey Hotat Dekha Natok Song- Hotat Dekha natok Song durey, Durey Hotat Dekah Natok Video Song, Durey Hotat Dekha Song Lyrics, Hotat Dekha Durey Bohudure Song

So, dear viewers here i present most soulful song of this Eid Durey from Bangla Drama Hotat Dekha. So, if you are looking for this song, i think you are in right place. In addition i have added the Full Song and Song with Full Lyrics.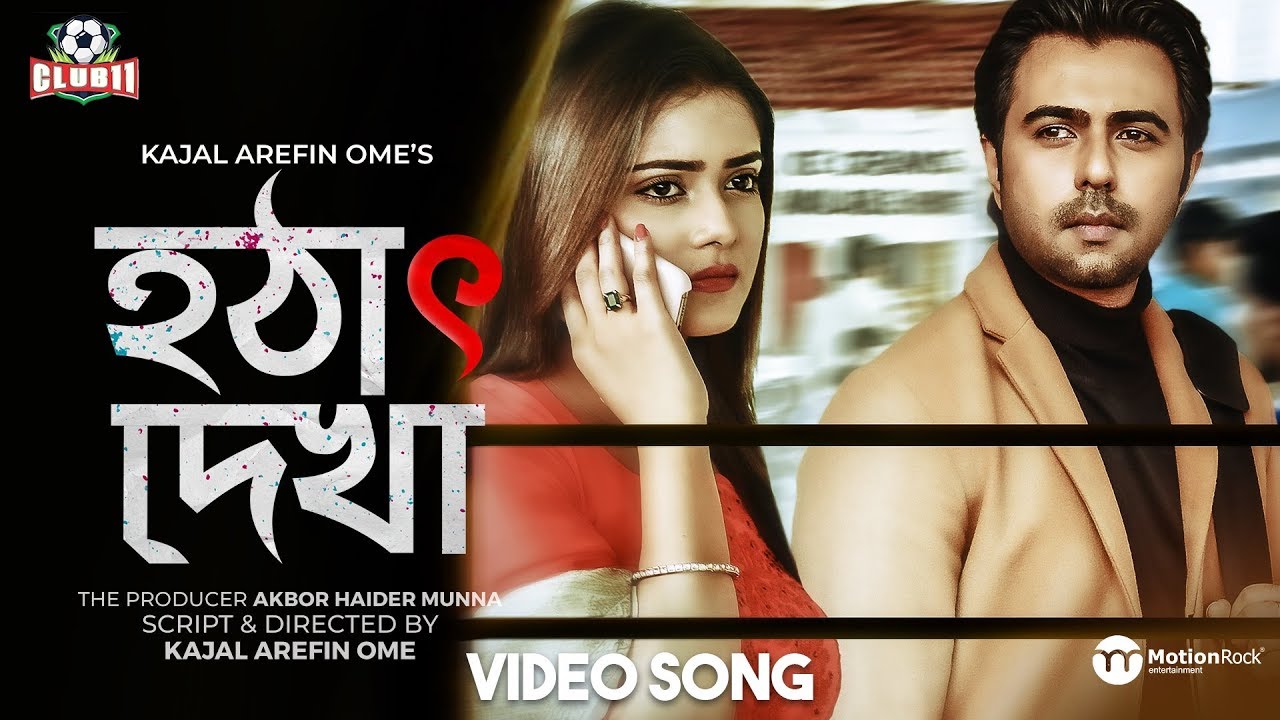 Hotat Dekha Drama With Details
At this stage i want to share the full details of this song with you. Because using this details you will get some idea about this song. So, lets check the table.
| | |
| --- | --- |
| Drama Name | Hotath Dekha |
| Director | Kajol Arefin Ome |
| Cast | Apurbo, Tajnin Tisha |
| Release Date | 26 May, 2020 |
| YouTube Premiere Channel | Club 11 Entertainment |
| Duration | 36 Minutes |
| NA | NA |
Hotat Dekha is a romantic Drama which is directed by Kajol Arefin Ome. Beside we saw Apurbo and Tajnin Tisha Chemistry again in this Drama. So, all the viewers has received the drama smoothly.
Durey Hotat Dekha Song Details
Since Hotat Dekha is a Romantic Drama, the song of this drama which included also very good. Now we show you the full details of Durey Hotat Dekha Song.
| | |
| --- | --- |
| Song Name | Durey |
| Music | Syed Nafis, Subhro Raha |
| Lyrics | Syed Nafis |
| Singers | Syed Nafis , Palloby Roy |
Finally we present the latest drama Song Durey Ft Syed Nafis. This is a sad song. So, all of you must love the song very much. Syed Nafis has arranged the music of this song. On the othe hand Syed Nafis and Palloby Roy has sung the song. We hope that all of you must enjoy the song.
Durey Hotat Dekha Natok Song Video
Finally the video song of Durey from the drama Hotat Dekha has released. If you have seen it already, i hope you must enjoy it. Otherwise if you do not see it , we have added the video song here. Check it now.
Durey Hotat Dekha Song Lyrics
This is a sad song. So, Syed Nafis has penned the song with some sad words. Therefore, the song lyrics must be touch your heart.
দূরে যে ছিলে, ভালোই তো ছিলে
প্রেমের চিঠি পুরনো খামে
আড়াল রাখি, আমি সামলে দু'চোখে
লুকিয়ে রাখা পুরনো নামে
দেখা হবে ভাবিনি আগে
দূর দূরে বহুদূরে পথ গেছে সরে
কেন এলে তবে ফিরে
অচেনা এ তীরে স্মৃতিদের ভিড়ে
হারিয়ে গেছি কবে যে

দূরে থেকে ক্ষনিকের কাছে আসা
অবুঝ সময় মুহূর্ত অজানা
আগলে আছি যেটুকু আছি বেঁচে
বলবো কি করে যেটুকু বলার আছে
দেখা হবে ভাবিনি আগে
দূর দূরে বহুদূরে পথ গেছে সরে
কেন এলে তবে ফিরে
অচেনা এ তীরে স্মৃতিদের ভিড়ে
হারিয়ে গেছি কবে যে
Recommended Post For You Bangla All Eid Song Collection
Like Our Facebook Page For Songs And Movie
Final Words : At last we hope that you must enjoy our article. Because we always try to share the best news of songs and movies on our website. For your purpose we always try to fulfill your heart. So, i recommend you to visit my website.