Anmona Song Propose Natok- Propose Bangla Eid Natok Song Anmona, Anmona Song Prottoy Heron Natok, Prottoy Heron Lastest Song Anmona Available now

There are many beautiful drama has released on this Eid. But Prottoy Heron starrer Bangla Eid Drama Became popular this year. So, all the drama lovers take the Drama warmly. I hope that all of you watch the Drama. However, i am going to talk about this drama song which is very soulful. Yes dear, the song title as Anmona. So, in this article i will give you the full song information.
Propose Bangla Natok Details
Before giving the song details i want to share the details of Propose which was released on this Eid. Let have a look of this drama.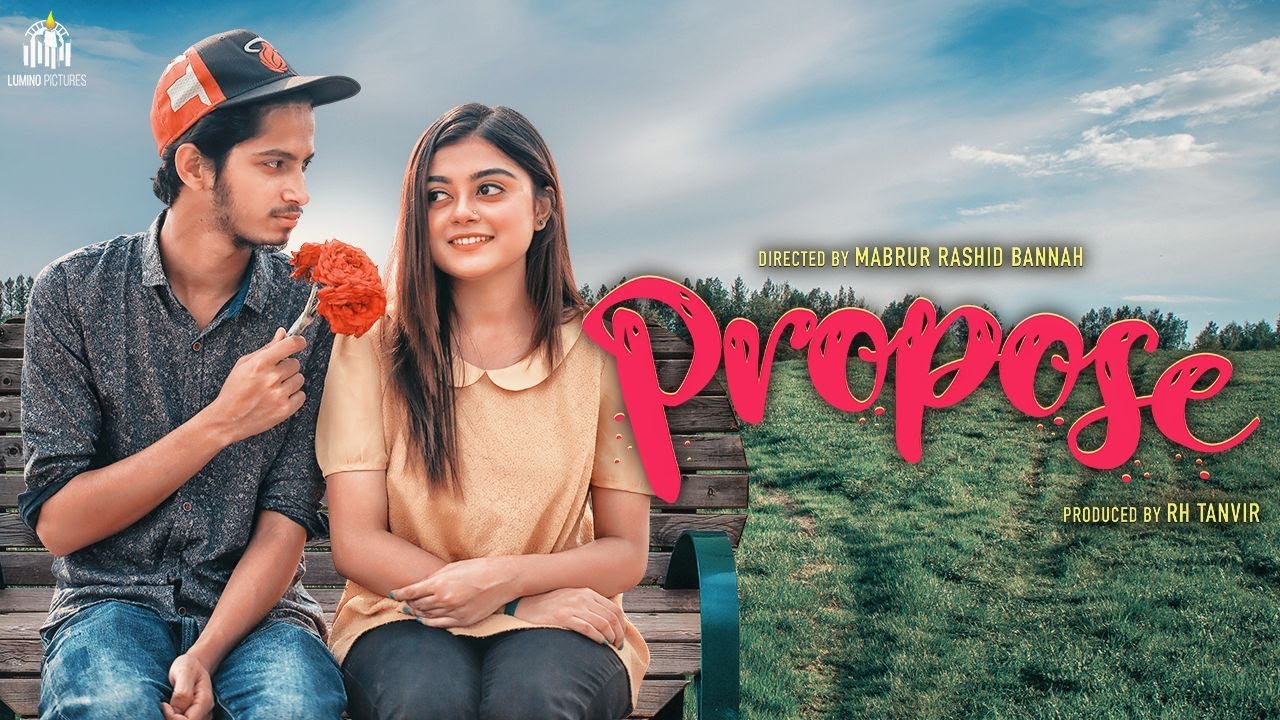 | | |
| --- | --- |
| Drama Name | Propose |
| Director | Mabrur Rashid Bannah |
| Cast | Prottoy Heron , Mahima and More |
| Release Date | 31 May, 2020 |
| YouTube Premiere On | Lumino Pictures |
The Propose Drama has directed by the most popular director in Mini Screen Mabrur Rashid Bannah. Beside the Drama has released on 31 May, 2020 on Lumino Pictures YouTube Channel. Here is the full drama.

Anmona Song Mp3 Propose Natok Details
Those of you who have seen the Drama must hear the song the was included on this drama. The song is too good which get the drama became popular. Now i am going to talk about the full details of this song.
| | |
| --- | --- |
| Drama Name | Propose |
| Song Name | Anmona |
| Music and Tune | Sajid Sarker |
| Singers | Amid Hossain Chowdhury & Sanzida |
| Lyrics | Anwar Hossain Ador |
| Duration | 3.40 Minutes |
Anmona Song Propose Natok Video
The video song is too good. So, we see the new chemistry of Prottoy Heron and Mahima. This is a sad heart breaking song. On the video we see that Prottoy is sitting alone then Mahima comes to him with a glass of Juice. Both of them feel very sad. In a word the song is too good to watch. So, i have added the song video.
Anmona Song Propose Natok Lyrics
Since it is a heart breaking sad song, the lyrics of this song is also sad. Anwar Hossain Ador who is a newly lyricist has penned the song with some sad words. Therefore, all of us must like the song lyrics. In order to i have added the song lyrics here.
কখনো লাগে আনমনা
কখনো অন্য এই ভূবন
সবি যেন সাতরঙা
সুখগুলো যায় যেমন
এত কাছে মেঘনীল
তবু কেউ কারো নয়

যত বার এই হৃদয়
তোমাতে ডুবে রয়
হারিয়ে বহুদূর
চাইছে সময়
ছুঁটে চলে এ মন
কোন সে পিছুটান
আগে তো হয়নি এমন
হারানো অভিমান
নতুন শিহরণ
ক্ষণে ক্ষণে অকারণ

এত কাছে মেঘনীল
তবু কেই কারো নয়
যত বার এই হৃদয়
তোমাতে ডুবে রয়
হারিয়ে বহুদূর
চাইছে সময় !
Recommended Post For You Amar Ex Song Prottoy Heron
Like Our Facebook Page Songs And Movie
Final Words : All music lovers i recommend you to visit my website. Because this is the best website for songs and movie. We always try to share the best news of songs and movie. Stay with us and enjoy the song.